What's PTO Up To?
Welcome to our digital diary. Check back often to see what's happenin'! We'll post the newest items to the top of this post.
---
Go time! Welcome Back!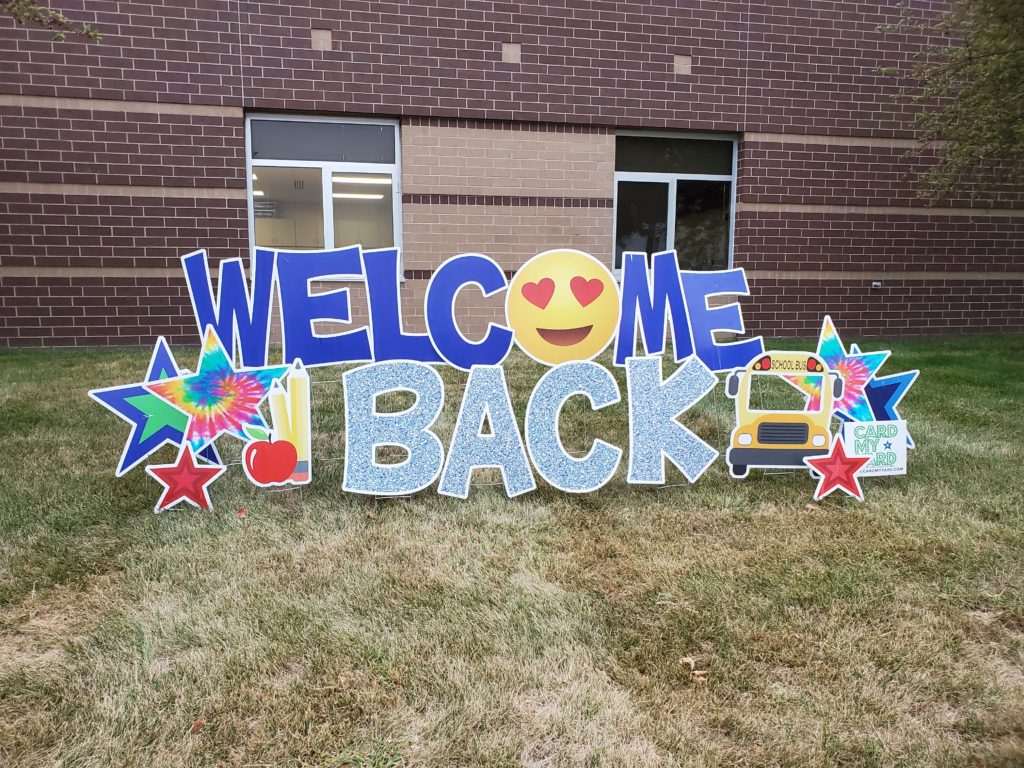 ---
Our School Supply Kit Coordinator put all of these together to ensure every student will have the supplies they need when the school year begins.
(If you are interested in donating supplies, you can find a list of needed items here.)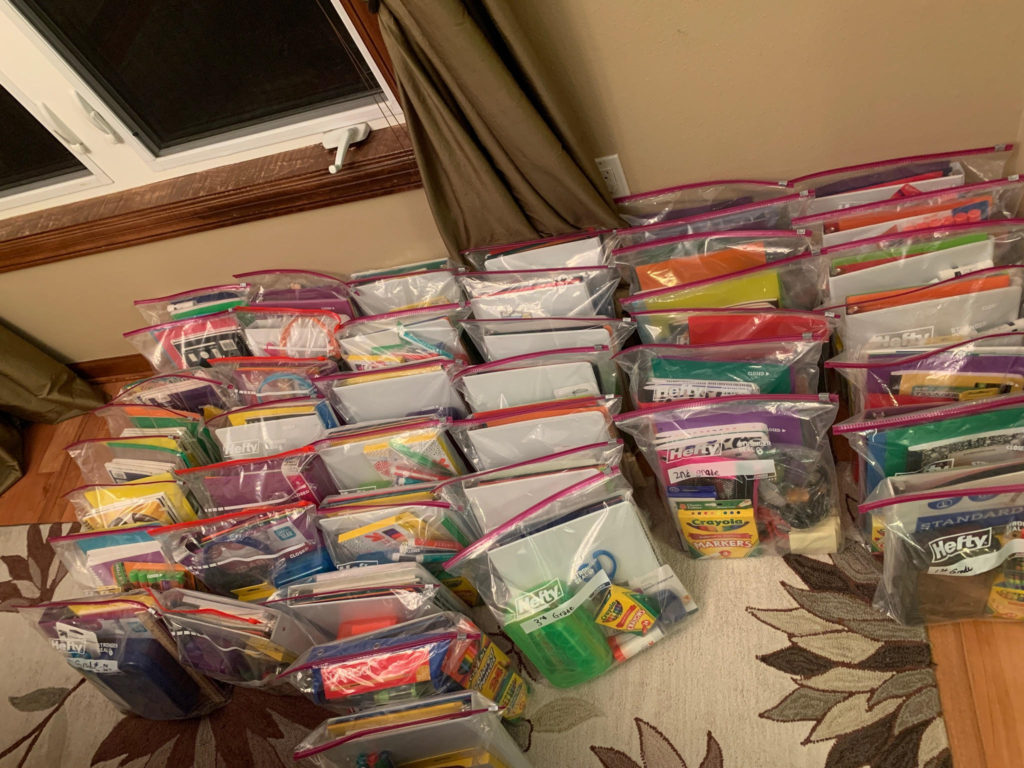 ---
So. 2020. Since the 2020-21 school year was going to be crazy when it started, we did what we could to bring some cheer. We started with the outside of the building by painting some new games on the blacktop and sidewalk. Thank goodness for High School Silver Cord Students!
We also gave the garden arbor a fresh coat of stain and paint. Much better!
Then we moved to the inside to make sure there was some words of encouragement during a unique time.
Please follow and like us: