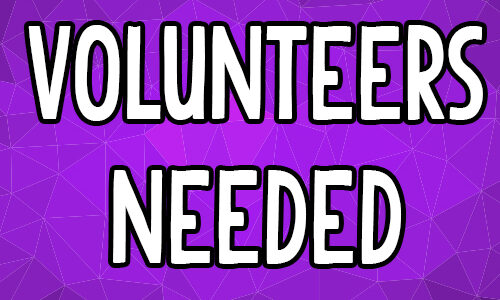 Volunteer Opportunities
We have some great events coming up that we need your help with. Please take a look at the list below and if there is anything you can help with it is always greatly appreciated.
Book Fair –
The spring book fair is coming! Our fall fair was a huge success & we hope you can visit the next one February 23-March 2! Lots of volunteers are needed to make this a success – from setting up to tearing down and helping while the Book Fair is going on. Each completed shift will earn you a $5 gift certificate to use at the book fair. We train- no experience required! Book Fair proceeds are used to purchase new books for classrooms and the library. Volunteer here: https://signup.com/go/MndoPGE
Conferences Meal –
We need help feeding our amazing teachers on their long conference night, February 24th. There are tons of things to donate. We thank you so much for your help!
Volunteer/Donation link here: https://signup.com/go/WZGBKEj
Bingo Night –
We are bringing Bingo back! March 4th at 6:30 in the Horizon Cafeteria. We need a lot of help to get this event off and running.
Here is the Volunteer/Donation Link: https://signup.com/go/HVORAqO
Book Drive –The Horizon PTO will be collecting new and gently used elementary level books for the 2022 Book Drive. Books will be collected in the grade level communities from February 23 to April 1. Please send books with your students or drop off during conferences. Donated books will be distributed to several groups in the Johnston community. If you have any questions, please contact Meggan Boyle at manson02@mac.com. 
Kindergarten Request – Our kindergarten class rooms are looking for these lap trays. Assorted Kids Lap Tray by Creatology™ | Michaels I have 2 that have been sitting in my basement for far too long so I thought I would see if anyone else has any that they would like to donate to our littlest students? If you have any that you would like to donate you can bring them to conferences February 24th or March 1st. We will have a place to stack them up by the book fair. 
Thank you!