Spirit Wear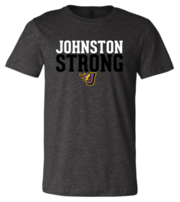 The Johnston PTOs are selling spirit wear! Shipping is free and orders will arrive the last week of March. All orders need to be placed by 6:00pm on Friday, March 8.
https://www.shopjcsd.org/collections/pto
**To support Horizon & for FREE SHIPPING use code "Horizon" at checkout**
Samples available to try on: Beaver Creek Elementary, Thursday, February 28, 2-7:00pm.
There are a variety of items including shirts, socks, pants, hats, and more!